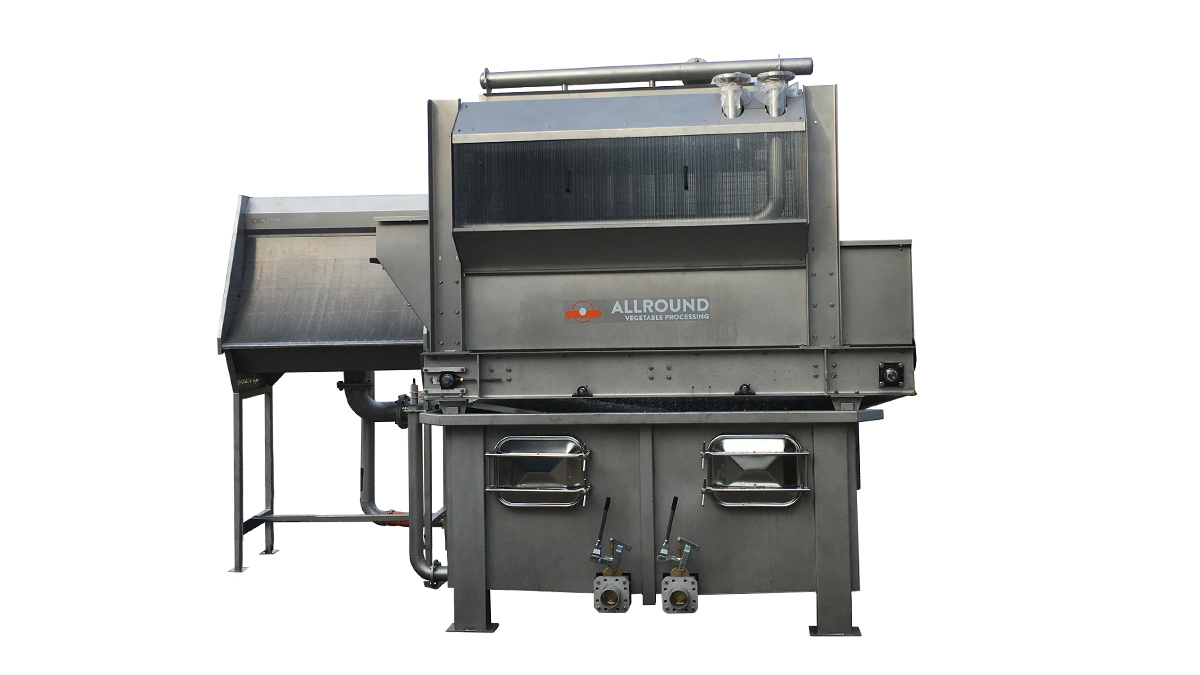 Hydro cooler
Categorie: Cooling
The Allround VP hydrocooler is designed to cool down the produce, especially carrots, before transportation. This dramatically increases the shelf-life of the produce.
Allround VP is able to deliver hydrocoolers that are capable of cooling produce from a very low volume, to very large quantities.
Options
Installation parts
Intralox belt
Included to all types: The produce is transported by a Intralox® flush grid, which is a special open polyethylene belt for the food industry. The cooling unit is a 'Bitzer' air cooled condensing unit with semi hermetic reciprocating compressor, with an air cooled Helpman condensing unit. Furtherore, the liquid receiver is TÜV tested.
Estimated capacity
(tons/hour)
| | HC 75 | HC 100 | HC 150 | HC 200 | HC 300 |
| --- | --- | --- | --- | --- | --- |
| Baby carrots | 3 | 4.5 | 6.5 | 9 | 13.5 |